Slovakia is just a small country, but offers almost ideal conditions for tourism. Our land owns almost everything: a breathtaking nature with opportunities for mountain climbing, hiking and adrenalin - sports, as well as opportunities for hunting and fishing. Furtheremore, there are many cultural monuments: castels, ...
CK KRYSTAL offers all this activities and provides for clients a satisfied stay in Slovakia. You can choose:
Winter sports
Slovakia is a famous centre of winter sports, especially the mountains - High Tatras, Low Tatras, Little and Big Fatra, Kremnicke Vrchy... They belong to the most visited parts of Slovakia and offer opportunities for downhill and cross-country skiing, snowboarding, skating, tobogan, hiking. The next popular winter sports centers are Plejsy, Podbanske, Zdiar, Chopok, Donovaly, Tale, Jasná, Vratna, Malino brdo and many others.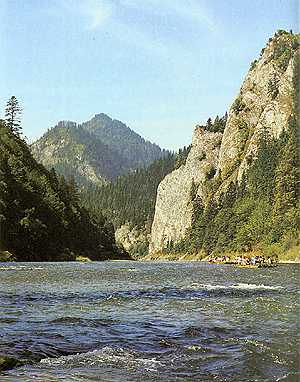 Water recreation stays
The Summer in Slovakia is also attractive. River, lake and artifical water bodies, like fish ponds and reservoirs offers lovely relax in beautiful nature. Except swimming they are ideal conditions for every other water_ sports: surfing, water skiing, rafting, fishing. The most visited centres are Zemplinska Sirava, Liptovska Mara, Orava reservoir, Senecke jazera, thermal swimming pools. The biggest water power plant is Gabčíkovo on the Danube River.
Slovakia is also very rich in mineral water sources and thermal springs and belongs to the leading nations in Europe in this respect. Only a few of them: Piestany, Bardejov, Bojnice, Dudince alternatively Turcianske and Trencianske Teplice…
Cyklotourism (treking)
In last period there were build up special cyklo - routs on several places of Slovakia (there are more than 2500 km of routes). It is very intresting to know our country by this way from this side. There is a possibility to rent bikes and appropriate sport equipment in all landscapes. Of course there are suitable routes for pretentious cyclists but also for treking.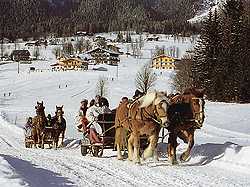 Agrotourism and Horseback Riding
Since 1989 gave rise to special farms in Slovakia to make this kind of tourism. Nowadays, there exists farms, which are suitable to satisfy the high requirements of foreign customers in this form. Usually they are smaller familiar farms, that offer other activities too, and attractive horseback riding. According to your selection CK KRYSTAL provides for you, this sort of stay.
Tennis
Tennis became a very popular sport for big part of Slovak population. Tennis-courts are situated in every major Slovak town, they are parts of major tourist centres and CK KRYSTAL provides special tennis school with our professional instructor.
Golf
Golf is popularizing in Slovakia too, and they are already build up the first golf and minigolf playgrounds. Its stay in SR are so you may vary too this athletic movement. CK KRYSTAL provides rent of seasonable golf areas on our territory.
Skialpinizm
If you belong to group of people prefering this sport on profesional level, or only you want to spend leisure time by this sport, we offer you special occasions in our Slovak mountain. Unique mountains Big, and Low Tatras, Roháče, Little and High Fatra, and many others are ideal for beginners and advanced too. CK KRYSTAL is co-operating with mountain leaders which are the right guides for you.
Fishing
Fishing is unforgetable experience and relaxation which is also provided by CK KRYSTAL. The king of Slovak rivers is Danube salmon - our largest salmonoide fish. Its catch is limited and regulated by special laws. To the most popular fishes belong carp, pike, catfish, pike-perch, tench, crucian carp, eel, rudd and bream. At present, in Slovakia exist 945 fishing grounds.
Hunting tourism
Slovakia has a long-standing tradition of hunting, reaching back to the 15th century. It is based upon the ideal conditions the wooded areas and large fields offer. The most popular, and also meeting most interest on the part of foreing hunters, is game like stag, wild boar, fallow buck, deer, and also the brown bear (annually 50-60 bears are shot). In Slovakia exists a hatchery for pheasants and patridges, very intresting farm for breeding stags, catch and export of live hares abroad, and populates the Slovak territory with game birds. The hunting season for deer starts on the 16th of May, the main hunting season lasts from 1 of September to 31 of December.
CK KRYSTAL provides hunting tourism in Slovakia with all appurtenances.