Slovakia is very rich in mineral waters and thermal springs.
Slovakia with its area of 49,000 km
2
belongs to small countries of Europe. But despite of this, a large territory of Slovakia is very rich in natural healing sources, especially thermal and mineral waters. In Slovakia besides radon containing water, all kinds of water known to baleology is presented and applied. The great variety and wealth of these gifts of earth is a result of the geological evolution in the Western Carpathians.
The history of treatment with natural thermal and mineral waters is long-standing. The first documents reporting of "miracle waters" date back to the 12th century. Today Slovakia has 23 spas. Guests appreciate the excelent medical standards, the exceptional quality of the natural healing sources and the ecological intact surroundings of the spas.
CK KRYSTAL provides for our clients stays in all spas towns.
Some of them:
Bojnice
The natural healing water is 28 - 52 C warm and contains hydrocarbonide and sulphur. The sanatories are located in beautiful nature. This spa heals diseases of locomotor organs and the nervous system.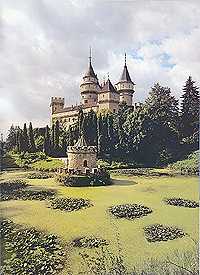 Turčianske Teplice
In spa that was set up on the basis of hot springs of healing waters, you can heal the diseases of the renal and urological system, diseases of locomotor apparatus of adults and children.
Dudince
The natural healing water of Dudince has an unique composition - ideal for treatment of diseases of the locomotory and the circulatory systems. This spa offers full treatment, accommodation, food, services and cultural events.
Piešťany
Lies in south western part of Slovakia on the banks of river Váh. Its climate is temperate without extreme heat and approximately 265 days of sunshine yearly.
Piešťany is the largest in Slovakia with longlasting tradition and is well-known in many countries worldwide. An unusually remarkable local phenomenon is the spontaneous replenishment of Piešťany's healing mud. A sulfuric mud is extracted, worked and matured in special pools for a period of one year under interaction of thermal mineral water and is then used for partial or whole body mudpacks, unprecedented in their healin effects for inflammmatory diseases in Europe and probably in the whole world.
Indications:
– rheumatic inflammatory diseases
- degeneration disorders of the locomotor apparatus
- metabolic arthropathy
- neurological diseases
- extremities and backbone post-accident or post-operation treatment
Bardejov
Spa on the east of Slovakia is very favourable for the treatment of the locomotory and digestive system diseases, the respiratory systém and metabolic disorders of the endocrine glands.
Trenčianske Teplice
This spa is situated on the valley of Teplička river, 130 km from Bratislava, with focus on treatment of locomotor organs diseases: arthrosis, arthritis, sciatica, neuralgia, follow-up treatment of accidents and orthopedical operations.
Nový Smokovec
Situated in the centre of TANAP, it lies 1018 m above sea level, clean air, low pressure of the air, average humidity, balanced average temperature creates excellent conditions for remedial stays. The diseases of respiratory tract, metabolism disorders, disorders of glandes with internal secretion are treated in this spa.
Sliač, Kováčová
This spring is one of four such springs in the world when comparing their chemical composition (remaining springs exist in Argentina, Australia and Spain). Treatment of heart disease, angina pectoris, hypertension, chronic rheumatical diseases of locomotory systém, so- colled civilization - conditioned and "manager" diseases, prevention and rehabilitation, in Kováčová children diseases of locomotor organs and the nervous systém.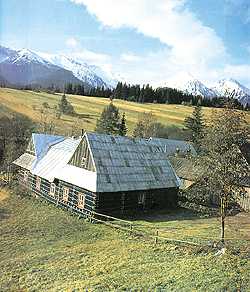 Lúčky
The spa near town Ružomberok is suitable for treatment of gynaecological disorders.
Korytnica
Spa situated in the National park of Low Tatras, near towns Banská Bystrica and Ružomberok, with focus on the treatment of diseases of the.
Slovakia is very rich in mineral waters and thermal springs. Mainly those, with healing effects are made use of. ? Slovakia has a total of 23 spa towns. World - known spas are Piešťany, Trenčianske Teplice and Bardejov.
Besides traditional health and fitness holidays, thanks to its wide range of cultural and sports events and numerous opportunities for trips, Slovak spas are very much visited destinations for holidays in summer and winter, also for symposiums, conventusies and various other events.